A brief introduction about VGU and VGU New Campus
Vietnam's the 1st New Model University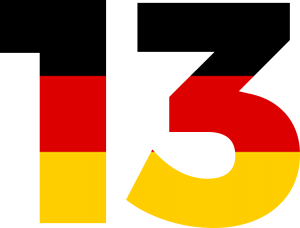 VGU is a public Vietnamese university developed in close partnership between Germany and Vietnam. Founded in 2008, with a mission to become a leading research-oriented university in Vietnam and South East Asia, VGU follows the principles of academic freedom, unity of teaching and research and institutional autonomy.
VGU is committed to excellence in research, education and training in the fields of high-tech engineering, information technology as well as business and economics for the global and local sustainable development.
Our study programs have high practical relevance and offer direct insights into research, empowering our students to meet various demands of the wider world.
Vietnamese-German University aims to become a leading research university in South East Asia and the first choice for students, lecturers and scientists in the fields of engineering, information technology, business and economics in Vietnam.
The new campus of the Vietnamese GermanUniversity is planned to be Vietnam's most modern campus in terms of design, but also in terms of its facilities that will create an ideal learning and working environment for students, lecturers and staff alike. Covering a total area of 50 hectares, the new campus will be located 40km from Ho Chi Minh City, in the New Urban area of My Phuoc, Thoi Hoa Commune, Ben Cat District in Binh Duong Province.
As the result of an international competition in 2013, the design for the Master Plan as well as the Architecture submitted by architecture-firm MACHADO SILVETTI from Boston, USA, was selected as the best.